Well although functional the front YUS disc brakes on the older greenewheels ebikes were always a bit fiddly to adjust. After nearly a year of service mine stopped being able to provide grip at all. I suspect it is just the brake pads wearing out, but really it was hard for me to tell.. and I was itching to upgrade to something easier to keep adjusted anyway.
Although I can see greenewheels are selling replacement calipers on ebay for this brake, I decided to upgrade to a more adjustable, higher grade brake, as part of the slow gradual upgrades I am doing now the bike is established as my main way to commute.
I got myself an Avid BB7 from Bayswater Cycles online shop after determining my bike has 51mm I.S. type mounts (and that the BB7 has a suitable bracket for for this mount.
Despite it appearing easy it took me a few goes to get it adjusted right, but after I did this brake is working really well, and seems quite easy to adjust. Also due to being one of the main "brand name" disc brakes brake pads and parts should be easy to source for it from nearby bike shops.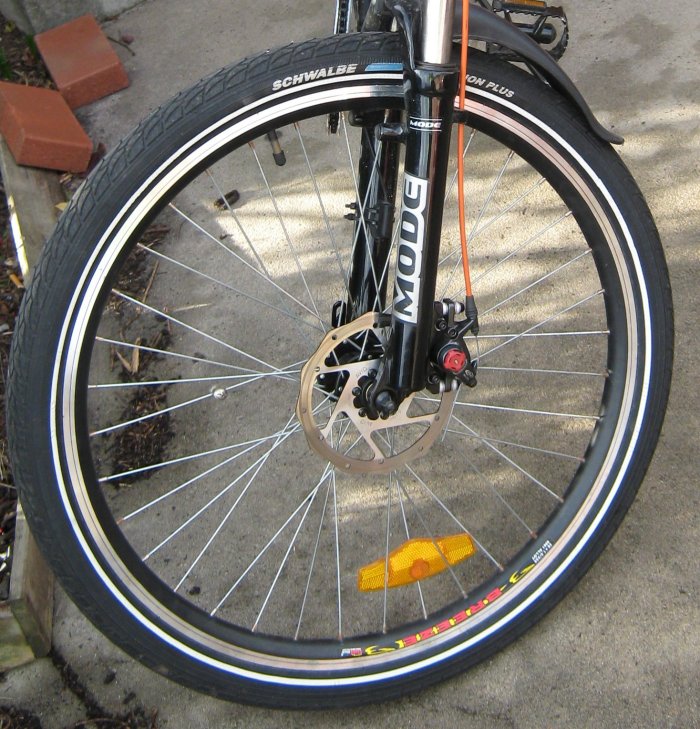 tools!
While I was removing the YUS rotor to install the Avid 160mm rotor I managed to strip one of the allen bolts.. I reall hassle as it was stuck. Maybe my set of Allen keys that came with the bike wore out, or maybe I had mixed up my Allen keys with some non-metric ones, I'm not sure.
Anyway before I made too much more of a mess of it I took it to work where some of the very helpful workshiop guys were able to cut a slot in with a dremel and remove it for me with a screwdriver.
Straight after that I went to Bunnings and got some decent Bondhus allen keys.. for under $12 a great investment.